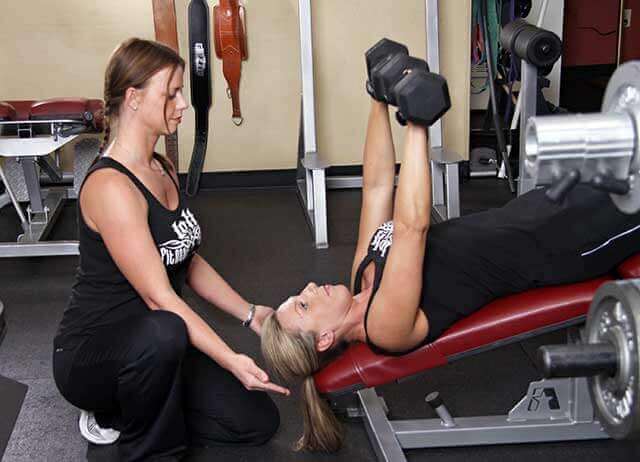 Our Fit Tip Program is a popular service for those that have little experience with working out or have questions regarding how to balance working out with health issues. The Evaluation is used to establish baseline information to assist in developing a personalized fitness program. Performed by a licensed Physical Therapist and Trainer, this Evaluation also includes body composition analysis, a thorough review of vital signs, height, weight, and body mass index.
The therapist will assess any joint or health issues such as prior shoulder or knee injuries, to ensure you are safe to perform cardiovascular and resistance training without risk of injury. You will receive an Exercise Program specific to your evaluation results and goals.
The Evaluation and Exercise Programs are designed for all levels of exercise enthusiasts, from the beginner to the experienced client frustrated with plateaus. A staff member will review the equipment in your Exercise Program with you to determine the appropriate weight for training, assist in equipment use, ensure you perform the exercise with proper form, and gain a better understanding of general exercise principles.
The cost of the Fitness Evaluation package is $75 and is free to those that sign up for a premium 12-month membership. As an additional bonus, Fitness Evaluation recipients are eligible for Free Monthly Body Comp status updates.
Medical Examination
All members are strongly encouraged to have a complete physical examination prior to beginning an exercise program. We encourage those Individuals who are at high risk for cardiovascular disease or who have a history of medical or health-related problems to be sure they get approval from their medical provider prior to starting any type of exercise.
This Par-Q link will help you determine if you are ready to become much more physically active.